The 2012 Summer School
is sponsored by
UK Natural Environment Research Council
&
University of Padova

The biophysical processes that shape the Earth

Venice, June 08-15 2012

Istituto Veneto di Scienze Lettere ed Arti, Palazzo Cavalli Franchetti
Admitted applicants
list

Deadline for applications
April 30th, 2012

The Summer School on Biogeodynamics and Earth System Sciences (BESS) addresses the scientific issues posed by a deep understanding of the coupled dynamics of biotic and abiotic components of the Earth System, e.g. related to climate-biosphere interactions, the bio-geomorphic processes that shape the landscape, the two-way interaction between atmospheric and biospheric processes at the surface.

The BESS Summer School continues the tradition of Summer Schools on the Environmental Sciences organized by IVSLA for more than 20 years, which has consolidated an international reputation and has seen the participation of about 60 high-level scientists and of more than 500 attendees.

Lectures

Bridget Emmett, NERC Centre for Ecology and Hydrology, UK - Spatial and Temporal Controls of Soil Function

Axel Kleidon, Max-Planck-Institute for Biogeochemistry, Germany - Thermodynamics of the Earth System.

Ehud Meron, Ben-Gurion University of the Negev, Israel - Linking Pattern Formation and Spatial Ecology.

Hank Shugart, University of Virginia, USA - Complex Dynamics of Forest Ecosystems at Different Scales: From 100 square meters to the Global Scale.

(for details, please see the Program)

Call for Applications

Participants with backgrounds in the Earth Sciences, Biology, Physics, Mathematics, Engineering, are all welcome to participate to create an interdisciplinary environment.

Please fill in the application form and send it by e-mail to scuole@istitutoveneto.it, enclosing also your CV (preferably in pdf format).

Deadline for application: April 30th, 2012.

Up to 30 participants will be admitted.
The accepted applicants will be notified by May 4th, 2012.

The participation fee is Euro 600.00, which will cover for hotel expenses (based on twin room occupancy), while meals during School days will be provided by the Organizers during School activities.


Scientific Committee
Marco Marani, Duke University, University of Pad

ova


John Albertson, Duke University
Michael Ghil, École Normale Supérieure Paris & Unversity of California Los Angeles
Robert Gurney, ESSC - Reading

Antonello Provenzale, ISAC - CNR
Andrea Rinaldo, Istituto Veneto di Scienze Lettere ed Arti, University of Padova, EPFL Lausanne
Daniel Rothman, Massachusetts Institute of Technology

The Istituto Veneto di Scienze, Lettere ed Arti
The Istituto Veneto di Scienze, Lettere ed Arti is an academy whose aim is "to increase, promulgate, and safeguard the sciences, literature and the arts" with particular regard to the cultural, social and economic life of the Veneto region. It has its origins in the Reale Istituto Nationale, established on Italy's behalf by Napoleon in the early 19th century. It was later re-established under its present name by the Emperor Ferdinand I of Austria in 1838. When, at Unification, the Veneto became part of the state of Italy, the Institute, together with the principal academies of other pre-unification states, was recognised as being of national standing. The Istituto Veneto is organized as an academy, with members being elected by an assembly of permament members, although such nominations are then ratified by ministerial decree. The Institute is housed in Palazzo Loredan (historical headquarters) and in Palazzo Franchetti.

Funding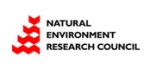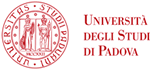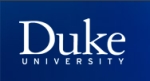 Partnership